OPEN HOURS
Mon – Fri 8am – 6pm
Open Saturday – No Reception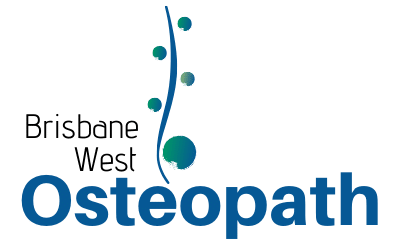 Osteopath Brisbane
Tried everything but still in pain? Contact Brisbane West Osteopathy to see how we may be able to help. . 
How We Can Help You
At Brisbane West Osteopaths we diagnose and effectively treat a wide range of musculoskeletal system problems. Our focus is on reducing pain and rehabilitating each patient using manual therapy techniques. From soft tissue injuries to scoliosis, we are here to help. As well as treating your ailment, we can offer advice and exercises. This can help you avoid the same problem in future.
What to Expect from Your Osteopath Brisbane
New to Brisbane West Osteopathy? Below we've provided a guide so you know what to expect from treatment. If you still have questions, please contact us.
Treatment at Brisbane West Osteopathy involves three main phases:
PHASE 1
At the start of your first consultation, we will ask you to explain the nature of your problem. We'll then give you space to change into an open-backed gown. This is so we can properly examine your spine and biomechanical functioning. You can dress in active-wear or shorts for your examination if you prefer.
Once we've completed your examination, we'll give you an accurate diagnosis. Please feel free to ask as many questions as you like. Our treatment sessions run for half an hour. This allows time for you to fully understand your treatment.
PHASE 2
In the second half of your first consultation, we will explain our recommended treatment approach. This approach will be based on an understanding of the underlying cause of your pain.
Once you are comfortable with our approach, we will start treatment. This could involve any number of very gentle techniques plus stretching, massage and manipulation.
PHASE 3
In our experience, the majority of patients only need 3-5 treatment sessions to feel relief. These sessions are ideally held at one-week intervals. However, some patients find they still benefit from occasional ongoing osteopathic treatment to best manage their condition.
To find out more, contact your osteopath Brisbane today.
Why Choose Brisbane West Osteopathy?
We treat the CAUSE of your pain, not just the symptoms. Many practitioners focus solely on the site of your pain. However, we dig deeper. That's because we understand that dysfunction in one part of your body is often the actual cause of pain in another (often seemingly unrelated) part.
We use a custom tool for diagnosis and treatment (Osteo Diagnostic Platform). This tool has helped many patients who have been unresponsive to other treatments. Osteo Diagnostic Platform (ODP) was initially developed by our principal osteopath Dr Joachim Enevoldsen. Our clinical experience has shown ODP helps a large number of patients who have not responded to numerous other treatments. Because of these outcomes, Dr Enevoldsen has trained many osteopaths around Australia in ODP. He's received positive feedback from many of these osteopaths on using ODP in their practice.
What is different?
Developed by the principal Osteopath at our Brisbane Osteopath clinic, Osteo Diagnostic Platform (ODP) is a holistic system of diagnosis and treatment that focuses on the cause of the musculoskeletal problem, rather than just where it's painful. The neck has been found to cause headaches and migraines. ODP not only has a strong focus in assessing the neck, regardless of the site of pain, but it also does a thorough assessment of the rest of the body, particularly the pelvis. The pelvis is like the foundation of a building. If it's not level the spine compensates above and can impact the neck and headaches. ODP assesses the pelvis and the neck differently, with the goal of helping you achieve the result you deserve. To find out more, contact our Brisbane Osteopath at Brisbane West Osteopath.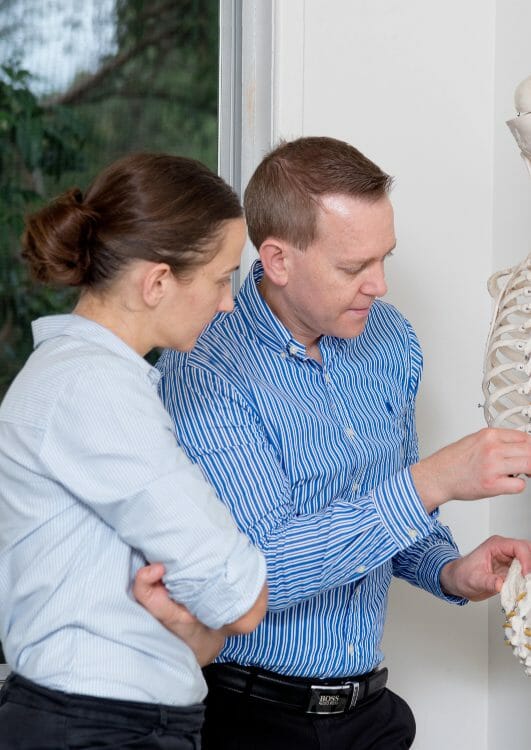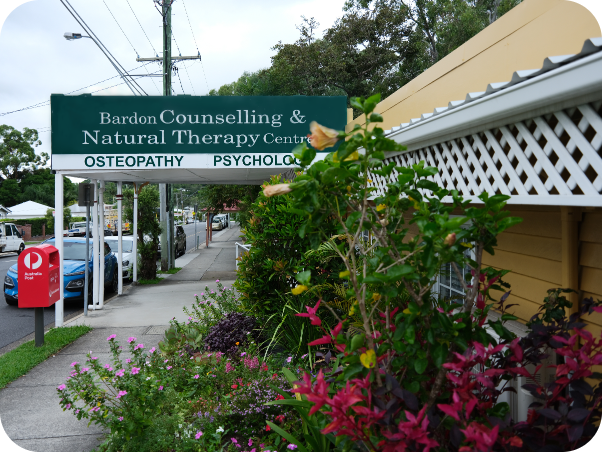 Our special focus is on treating patients with chronic or complex pain conditions. While some ailments can be resolved relatively easily, others are much more complex. We have a special interest in effectively treating patients who have suffered persistent pain for years and even decades.
We are committed to patient care. As your osteopath Brisbane, we strive to give the very best care and treatment to each patient. We are always happy to talk patients through their treatment options. That's why we allow a little extra time in our schedule each day. We want every patient to understand their treatment plan. And to feel comfortable to ask questions. To that end, our treatment rooms are relaxing spaces, which encourage patients to unwind.
Our Location
Within the Bardon Counselling & Natural Therapies Centre
151 Boundary Rd 
Bardon 4065