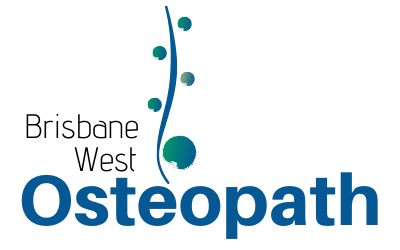 All types of musculoskeletal injuries & chronic pain conditions. For pain relief Brisbane, see us today.
Osteopathy is one of the fastest-growing health professions in Australia.* However, many people are unaware of the wide range of conditions we treat.
Did you know we treat much, much more than your spine? In fact, we treat musculoskeletal conditions in every part of your body.
We achieve the best results with persistent pain that has a strong biomechanical basis. This includes the following conditions:
Upper back and

neck pain

Headaches and migraines

(many types of headaches have a musculoskeletal origin, but not all)

Whiplash

(including side effects like dizziness and blurred vision)

Sports injuries

and tendinopathies

Tongue tie

(the musculoskeletal elements associated with the face and neck)

Pelvic pain and PGP

Hip pain including trochanteric bursitis

Knee pain

Foot pain including plantar fasciitis

Jaw/Temporomandibular joint disorders (TMJ)

Shoulder pain including tendinopathies, bursitis and 'frozen shoulder' (adhesive capsulitis)

Elbow pain and wrist pain including tennis and golfer's elbow

Neuropathic pain
We sometimes see patients with conditions that can't be treated with osteopathy. If this is the case for you we'll advise you to contact your GP for a referral to a specialist. If you have questions about whether osteopathy is right for you, please contact us before making your booking. When you do, one of our osteopaths will personally return your call if required.
Pain Relief Brisbane
At Brisbane West Osteopathy we aim to ease your pain while also diagnosing and treating any underlying conditions. We do this by using a range of techniques including massage, stretching, manipulation and a number of very gentle techniques. We have a particular interest in treating patients with complex, chronic pain. In fact, we find many of our first-time patients see us after experiencing years and years of chronic pain. And many of these patients report a significant improvement in their pain levels after treatment.
For us as osteopaths, providing pain relief to Brisbane patients is immensely rewarding. To that end, we always work with you to give you the most comfortable and relaxing experience possible. We find many patients only require 3-5 sessions with us to experience the benefits.
Who Do We Treat?
We treat patients of all ages and physical capabilities. This includes pregnant women, children, older people, athletes and people with disabilities. Importantly, everyone is welcome at our clinic and we tailor our treatment approach to suit each individual. In fact the techniques our osteopaths employ depend on the patient's ailment, age and physical condition plus the patient's treatment preferences. While some patients feel comfortable with all osteopathic treatment techniques, others prefer only the gentlest techniques. Likewise, children and babies are only ever treated with very gentle techniques.
What We Do Differently
We aim to identify the underlying issues causing your pain, as opposed to simply managing your symptoms.
How do we do this? With the aid of a custom diagnostic tool Dr Enevoldsen developed, which he named Osteo Diagnostic Platform (ODP). Dr Haseya subsequently collaborated with Dr Enevoldsen to refine this tool.
ODP is based on a holistic understanding of biomechanics. It focuses on diagnosing issues within two key regions: the neck and the pelvis. Many practitioners fail to understand the importance of the pelvis in overall biomechanical functioning. However, just like a building, your body needs a strong foundation. Specifically, the pelvis is like your body's foundation. When the bones, muscles and ligaments in your pelvis don't function correctly, your spine makes adjustments to cope.
These maladaptive adjustments are what causes your pain, discomfort and/or impaired mobility. Luckily, once these issues are identified, they can be treated.
For pain relief Brisbane, contact us today.
References:
*Osteopathy Australia media release 'Osteopathy is on the Rise'
Our Location
Within the Bardon Counselling & Natural Therapies Centre
151 Boundary Rd 
Bardon 4065