Dr Joachim Enevoldsen
(Osteopath)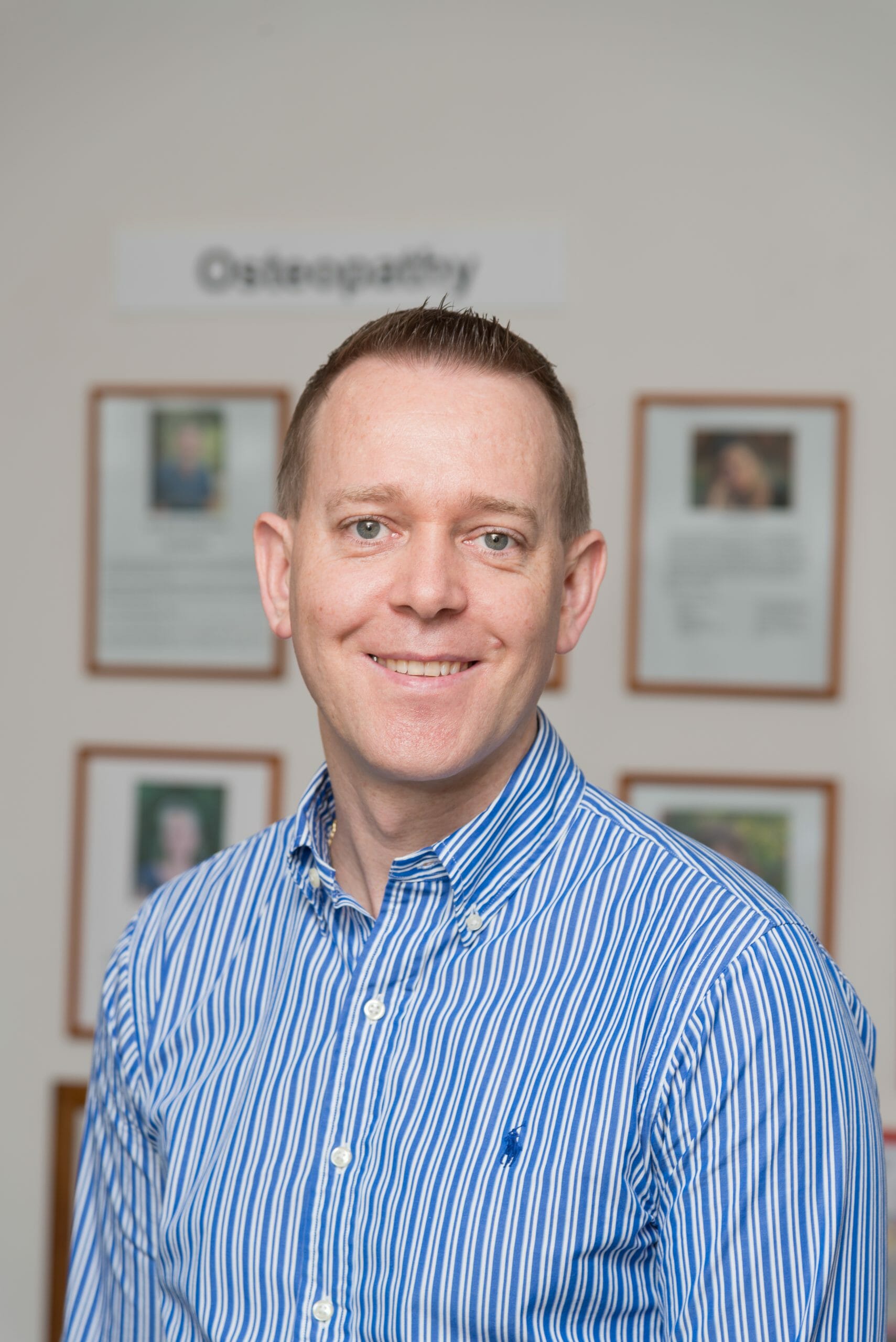 Bachelor of Clinical Science
Bachelor of Applied Science (Osteopathy)
RMIT University (Melbourne 2004)
Dr. Joachim Enevoldsen (Osteopath)
Principal Osteopath and Company Founder
After 14 years of practising as an osteopath in Taringa, Dr Joachim Enevoldsen founded Brisbane West Osteopathy in 2018. Since then he has built up a large base of repeat clients and takes pride in mentoring fellow Brisbane West osteopath Dr Yana Haseya.  
Dr Enevoldsen is a pioneer in his field. His deep interest in osteopathy saw him develop a custom diagnostic tool which he called Osteo Diagnostic Platform (ODP). Since 2015 Joachim has taught ODP to numerous osteopathy professionals around Australia. 
What is ODP?
ODP is a method of diagnosis and treatment that focuses on identifying and treating dysfunction in the pelvis and neck. This is because dysfunction in these two locations often causes chronic pain and discomfort in other areas of the body. 
While many practitioners examine the pelvis, they don't treat it in the same way that ODP allows for. In fact, many practitioners have a poor understanding of the biomechanics of the pelvis and how to treat it. Joachim has found his platform improves patient outcomes, particularly those with complex chronic pain. As a result, Dr Yana Haseya has collaborated with him on ODP over recent years to further refine the platform into its current form. 
Joachim started his practice to create a space where all osteopaths use ODP. He believes in the value of every osteopath using the same method because it ensures consistency of treatment for patients. 
Joachim's Approach to Osteopathy
Joachim has invested considerable time developing the osteopathic profession in Queensland. He has acted in the capacity of president for the Queensland branch of Osteopathy Australia for multiple terms. He has also been responsible for organising the branch's seminars since 2006.
Joachim has a strong focus on improving patients' quality of life, rather than simply providing short-term pain relief. He is committed to understanding and treating pelvic and neck biomechanics. This is because clinical experience has shown him this treatment approach can often make a significant and lasting improvement to patients. 
His key areas of interest  include: 
Chronic pain patterns

– Joachim has studied this area of osteopathy in great depth. It's an area that is often poorly understood; yet for patients, the ramifications of ineffective treatment is often debilitating pain. 

Sports injuries

– Joachim has helped Olympic athletes on the road to recovery. He also works closely with some of Queensland's leading bike fit/setup organisations. 

Scoliosis

– Joachim uses his understanding of the biomechanics of the pelvis and neck to offer effective treatment to scoliosis sufferers. 
More About Joachim 
Joachim is Brisbane born and bred but his father is Danish and his name is pronounced  Yo-Kim.
When he's not treating patients, he loves spending time with his wife and two young boys.  Joachim is also an enthusiastic outdoorsman. He enjoys hiking and going to the beach but nothing beats snowboarding the slopes in Japan in deep powder!
Find out more about Dr Joachim Enevoldsen's custom diagnostic method here.
Our Location
Within the Bardon Counselling & Natural Therapies Centre
151 Boundary Rd 
Bardon 4065